02.07.2018

Art and nature on the street scene of Karakallio

Initiative Karakallio Creative got a great start when Sipoo-based visual artist Tiina Herttua began to implement a spectacular communal artwork right after the project was launched. The first workshop for the piece was held in the resident's art day at the beginning of May. Nearly two hundred locals captured their own handprints on the tiles, of which Herttua will assemble the actual artwork.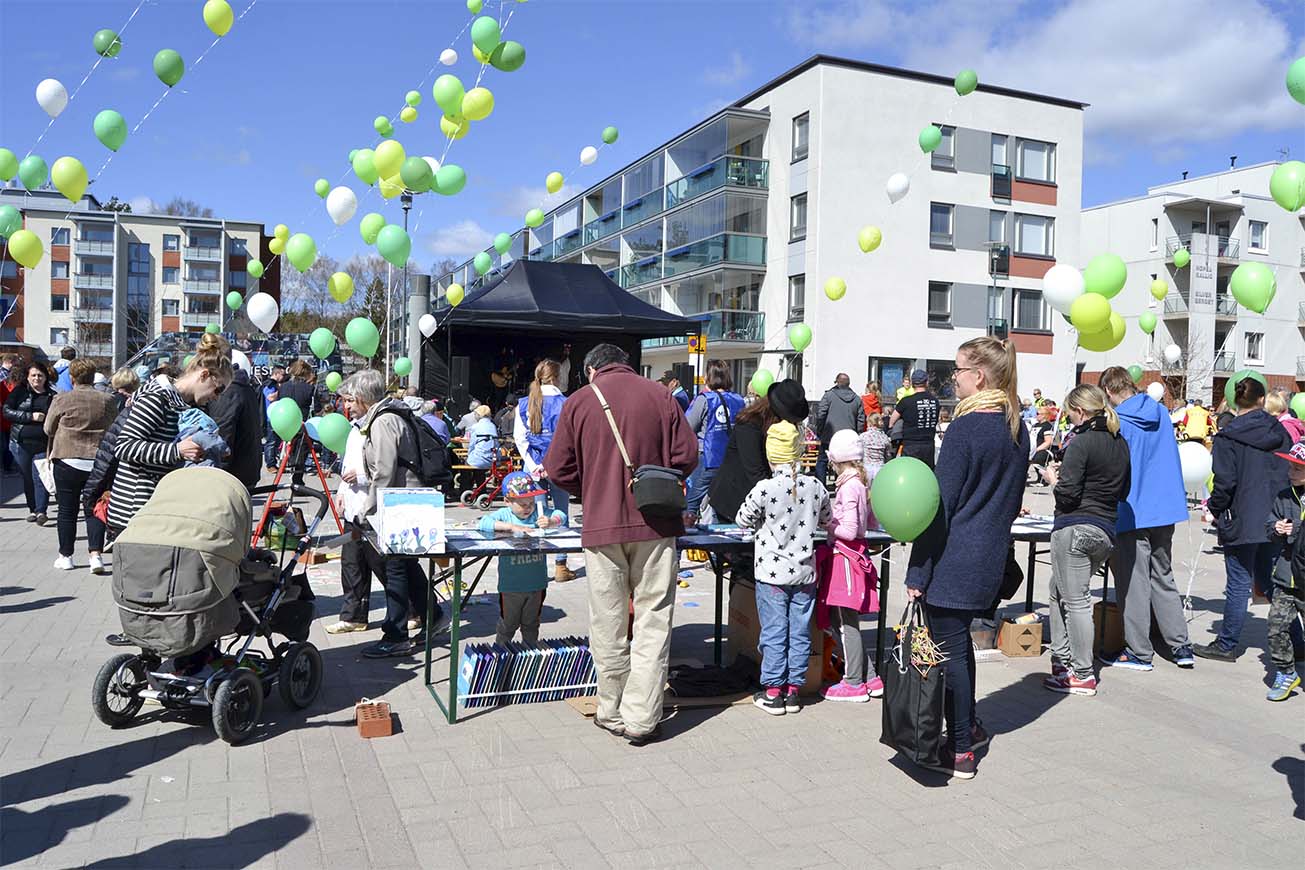 Herttua has already revealed some visions regarding the piece. She told, that she finds the area's archipelago-type atmosphere and the historic layers of the place interesting. Herttua hopes, the locals will experience the artwork as their own. The result of this fine communal artwork will be exposed next year when the piece will be placed on its spot. Meanwhile, the workshops continue.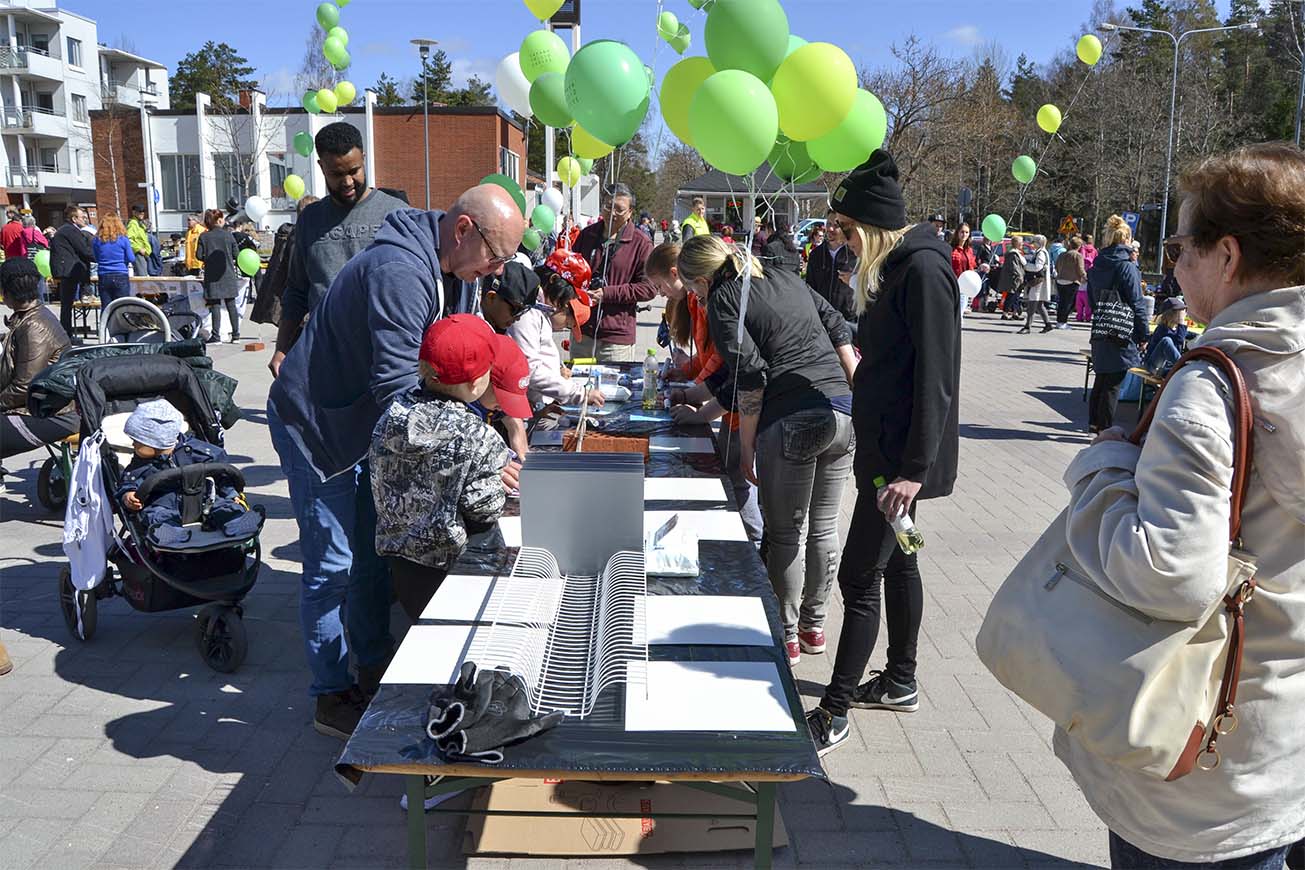 Another art project as well started in Karakallio right in the beginning. An Argentinian top-class artist Pastel captured some Finnish nature to the street scene of Karakallio when he painted the end wall of an apartment block.
The first two artists of the project, both of them, deal with a nature theme in their art. Through her art, Herttua views a relationship between human and nature. Pastel, for his part, tries to remind us that nature has been here before mankind.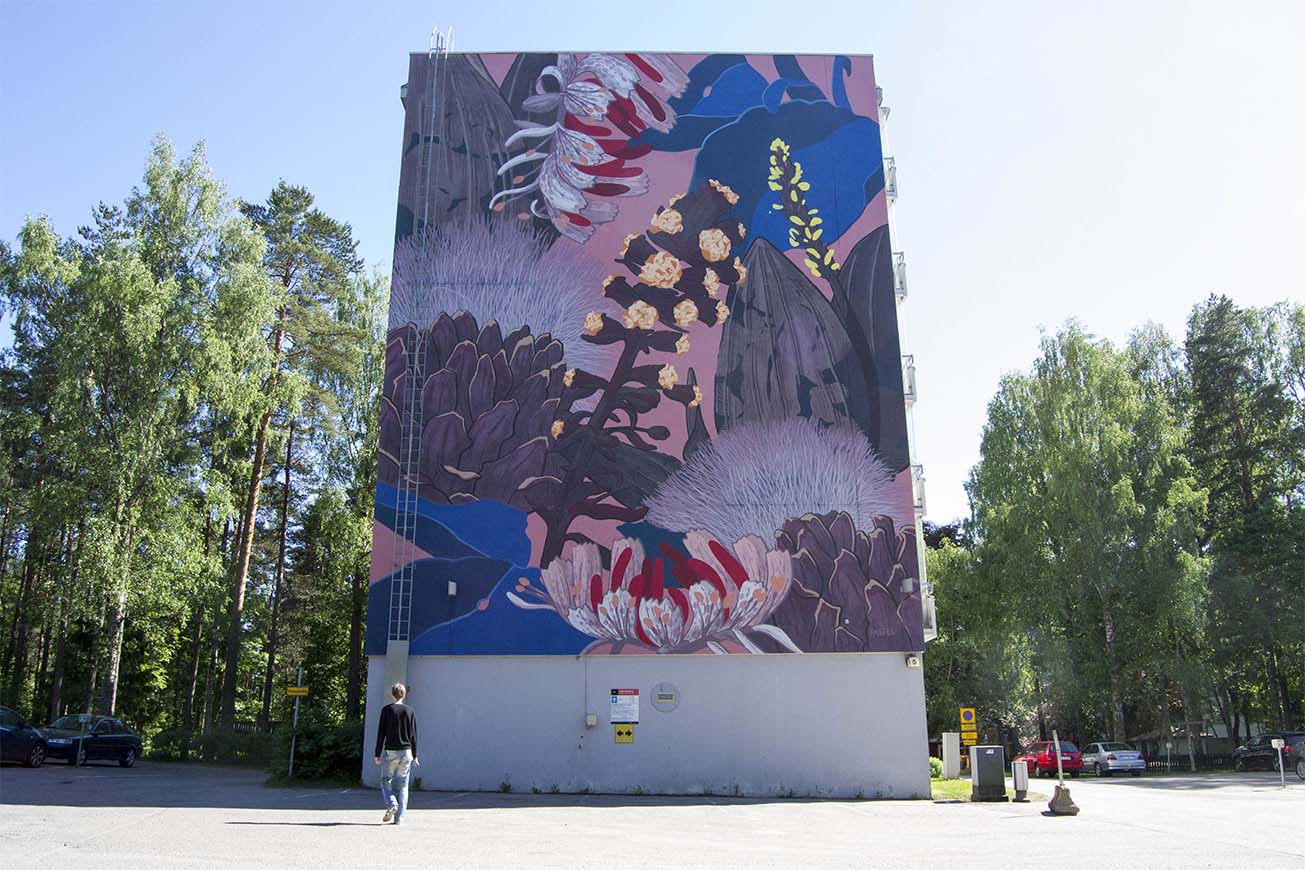 Nature theme fits particularly well with Karakallio because of nature's intense presence in the area. All four seasons change the atmosphere of the district. When spring arrives, verdancy seizes the landscape, while in summer, Karakallio is in full bloom. Autumn with its fall colors on the trees, makes the area glow, and on wintertime, the tranquil whiteness lands over the suburb.
In addition to the nature theme, the art content in Karakallio will be versatile. First and foremost, the art in the area will be surprising, thought-provoking and unprecedented – can't wait for that!
Text: Initiative Karakallio Creative